COME UP TO VISIT US AT :
The head office, decking factory and showground in Brem sur Mer.
Find our 2nd showground in La Bernerie en Retz.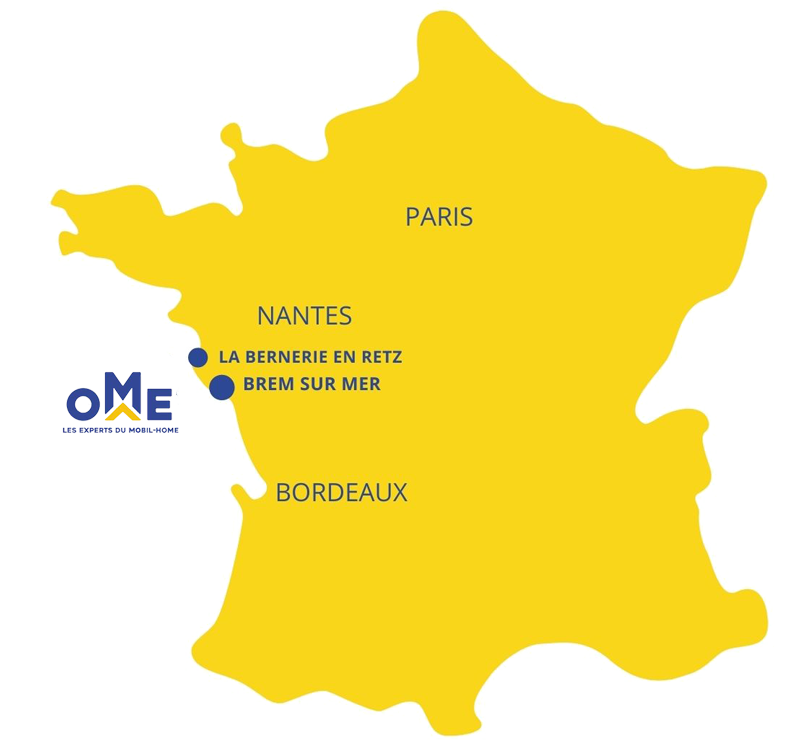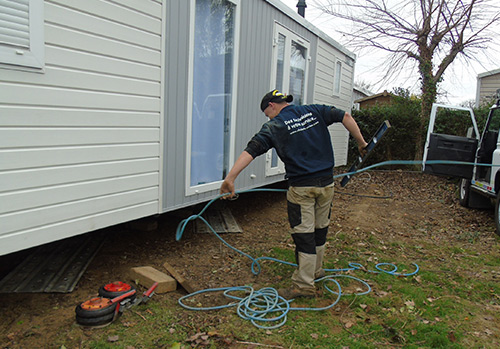 INSTALLATION SERVICE FOR YOUR RENTALS
Our team of fully qualified and experienced technicians will bring the 4x4 and equipment along on the day of delivery and manoeuvre your mobiles home into the exact position you require.
We offer many services as pitching, jacking, levelling, supporting the unit, connecting to water and electricity.
With more than 1000 installations per year we ensure you will save your time by working with us.
So please do not hesitate to ask us for our know-how.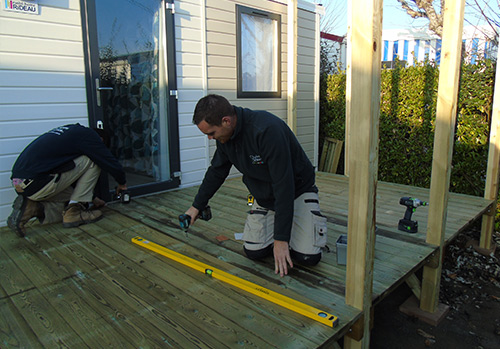 MANUFACTURER, DECKING SALE AND INSTALLATION
OME is a decking manufacturer for mobile homes.
We ensure all our work meets your decking project requirements: standard and made to measure decking and pergolas.
Our in-house designers draw the plans to create "unique" and bespoke products for your project.
We manufacture and install your decking with our dedicated installation team.
Just note that is possible to add canopy on the decking.
In a nutshell, we provide our know-how to ensure the quality of these services.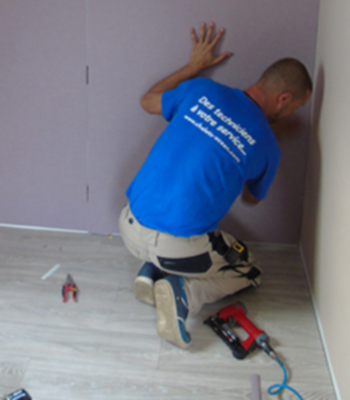 RENOVATION OF MOBILE HOME & RENTAL PARK / AFTER-SALES SERVICE / MAINTENANCE CONTRACT
Increase your profitability by extending the life of your rentals.
Our experienced and specialized technicians (carpenters, electricians, plumbers) can renovate in several fields of work of a mobile home: shower cubicle, linoleum, roofing, furniture frontage, worktop, indoor panels, bathroom ...
During a first meeting, we carry out an expertise together in order to offer you the best solution according to your expectations. Our technicians come to work on your sites. Please do not hesitate to contact us.
After-sales service: Our technical experts intervene on all your technical problems, maintenance, breakdown services...
OME also offers on-demand services, carried out by qualified technicians such as wintering and annual service of the gas boiler contracts.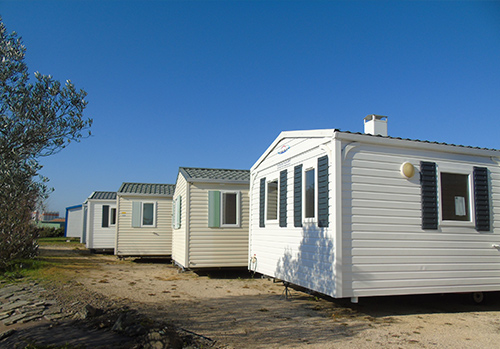 SECOND-HAND LOTS & RENTAL MOBILE HOMES
Discover our "special rental" second-hand mobile homes offers below.
We have a privileged relationship with campsites and outdoor accommodation specialists and we offer a selection of second-hand mobile homes, with 2 or 3 bedrooms and different sizes units.
For all information, contact us:
Phone : +33 251 201 736
Mail : contact@mh-ome.com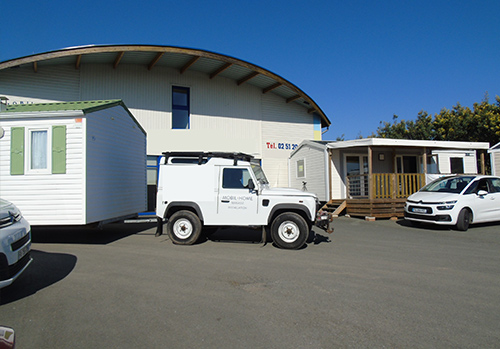 BUY-BACK SERVICE
Do you want to quickly sell your rentals without pressure?
We regularly buy all brands of mobile homes depending on their condition. OME will accompany you in your recovery journey and will take care of all the logistics. We will facilitate the procedures.
Contact us for a customised quote at contact@mh-ome.com
PLEASE CONTACT US FOR MORE INFORMATION